What Should You Notice When Efoiling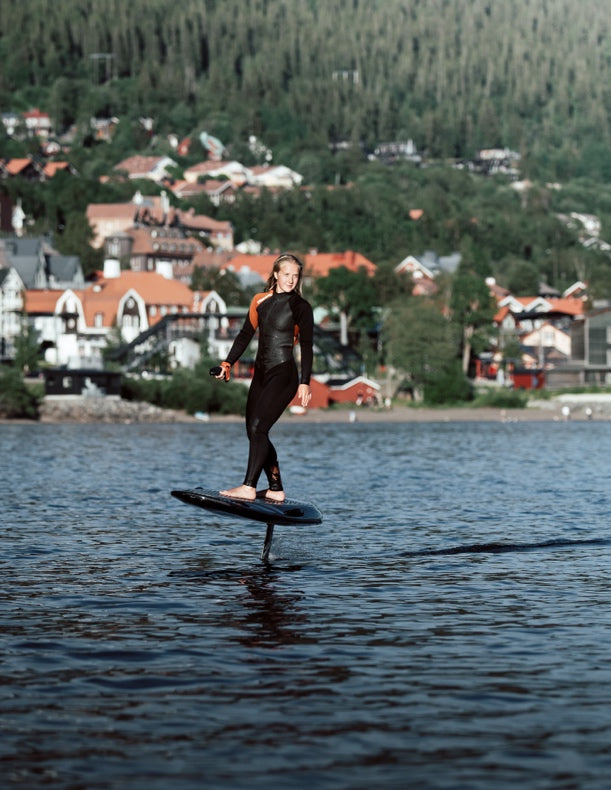 Foil surfing is one of the most thrilling extreme sports. Surfers blow the sea breeze and enjoy the unknown and beautiful nature gives them. Do you also want to challenge to get on the surfboard but can't learn? Want to move forward with the waves but can't wait for them to come? Or do you want to stop at the high technology requirements, time, and place? Efoil boards perfectly remove these obstacles. EFoil has a surfboard on top, but it moves forward by an electric propeller attached to a long pole below. The propulsion device comprises a lithium battery, silent motor, and rudder. The forward speed can be adjusted at will by the Bluetooth wireless controller in your hand, pressing the lever to accelerate and releasing it to slow down and stop. You no longer need to go to the beach to chase big waves; even in the calm still, the lake and river can surf.

Efoil boards are easy to operate, novice-friendly, and the excitement of riding the waves in the sea is undoubtedly fascinating. Still, as a water sport, efoil also has a certain danger and some related precautions.
Before you ride, make sure all electrical connector points are fully connected and sealed. Exposure to an electrical connector can lead to an electrical shock.
When getting into the water, always make sure your hand controller is off when carrying the board.
Once inside the water, the main goal for safe riding is understanding how much power your efoil has. This is a powerful piece of equipment with a spinning propeller, so get comfortable with it in a safe, clear space with no swimmers present and start at low speed. Remember always stay 100 meters away from swimmers.
Make sure you don't squeeze your trigger fully or quickly while controlling powerful motoring. 
Except for people, please stay away from: Shallow reefs; Piers; Debris; Sandbars; Buoys; Animals.
Always keep your feet or all body parts clear from the propeller. Never stand on the propeller or wing in the water. Under no circumstances should you ever put any body part near the propeller when the battery is connected.
Never open your hatch compartment when you are in the water. Even though the mechanics are sealed, water may get into the compartment and should never be well wet. Make sure it is dry before you open the hatch.
Follow all the laws in your local area and become familiar with what is required, such as life jackets, no-wake zone, etc.
Don't ever change the battery in the water or turn the system on and off.
As losing control of your board, use your last bit of balance to give the distance between you and your board. Always bail to the side or back of the board. When you fall, let your efoil board go, and you should turn off your hand control while swimming back to your board.
When you finish your ride, check to ensure your controller is powered off before getting out of the water.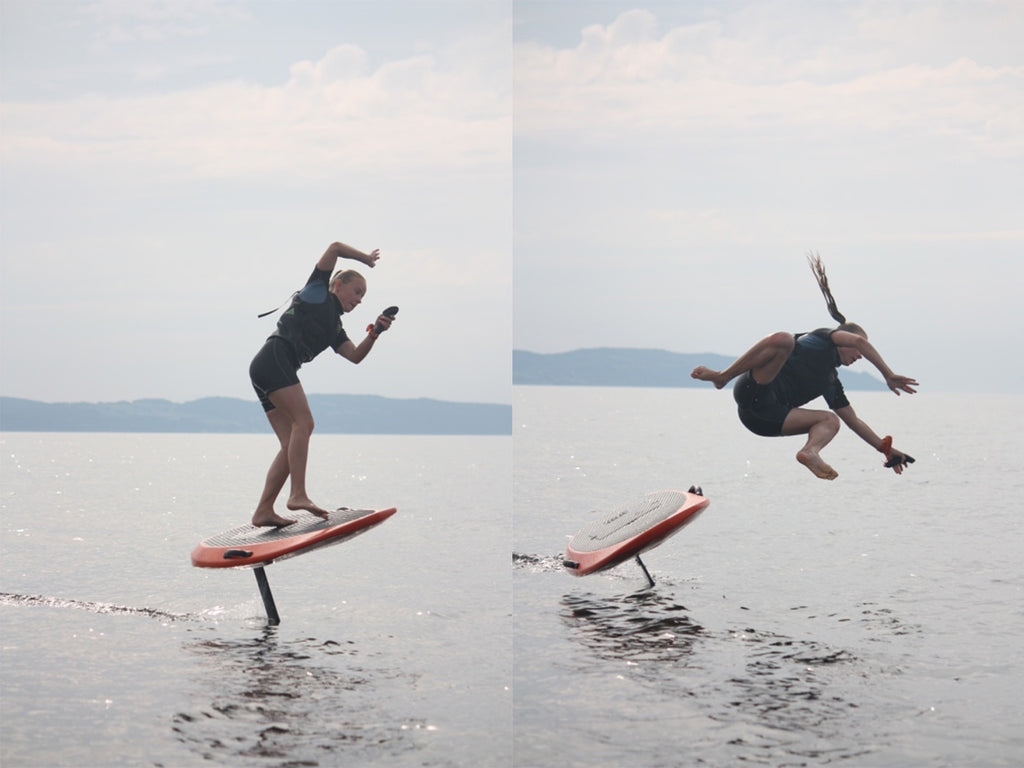 Make sure you are familiar with all aspects regarding safety: your pre-ride check, getting in the water, bailing, and getting out of the water so that we can better achieve our goal to have fun and experience the mysterious power of the sea.
---